CENSORED EVIDENCE
THE EVIDENCE IS THERE. YOU'RE JUST NOT ALLOWED TO SEE IT, HEAR IT OR SPEAK IT.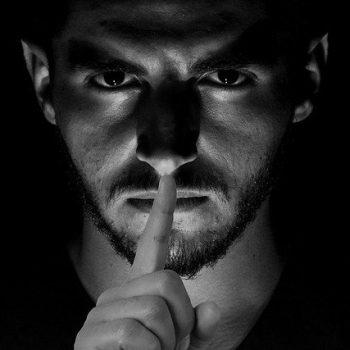 OUR HOUSE IS ON FIRE! - America's Future with Evidence via an Open Prophetic Letter to Pastors
Dear American Pastor,
If you remain silent during this critical time in our history, your congregation will eventually curse you because you failed to educate and motivate them for action against the antichrist spirit in all its cultural, scientific, social and political forms.
Your continued silence will promote the most horrendous state-crimes ever committed in America against Christians and liberty lovers. Such crimes are just beginning now. Holy Scriptures, history and America's Jeremiads have been warning us for decades with very little to no repentance from most pastors or Christians due to ignorance and fears. But the main rebellion has been against Christ as clearly reported in this letter.
Churches will be closed again, but with added penalties – pastors in jail, bank accounts seized and children taken from good parents by the state. New federal incentives exist for the last option and are being tested in some states now. (See The Enemy's Plans box.) Parents who disagree with their "public" schools' agenda are being arrested now and children in mass will be taken away in the next phase of the political power grab if we do not stop it now. Current military terrorist training puts Evangelicals at the top of that list and Catholics following other very bad actors.
The Sons of Issachar for our time, who see America's coming tyrannical abuses, is a growing contingency. They are calling pastors cowards behind your backs and in some public meetings now. They are disgusted with their own churches and are looking to make a change to pastors who will speak out. You should see the smiles of hope as I try to assure them of attempts to awaken pastors before it's too late. The following is a pathetic small sampling of brave authors / sources who have spoken out against pastors/Christians with upcoming losses of liberties. Other references/sources could have been added, but focused briefs are the goal here.
– Eric Metaxas' new book: Letter to the American Church is a must read that provide shocking parallels between American Christians now and German Christians under Hitler.
Eric Metaxas: "The silence of the German Church led to hell on earth."  Link: https://youtu.be/6E34XoDLJ4I
How could this ever happen in America? Answer: It already is happening. Too many "Christians" are ignorant of the Father's will and Christ's heart, as revealed by the OT prophets to work for the good in their communities. (Remember – Jeremiah's God commanded this – Jer. 29:7) Others are willfully defiant against the Father's will because of fears. Isn't this a horrible sin? How many Christians dared to remove phantom voters from voter rolls? How many demanded election malfeasances to be researched and prosecuted? Who's supporting the various lawsuits now?  Didn't Christ teach that only those who do the Father's will enters into heaven? How serious are "Christians" with their salvation again? Failure here means: Increased godless tyrants ruling over us now and Christ later at our judgment saying, "I don't even know you."
Eric Metaxas with Seth Gruber – "Just Preach the Gospel" was Hitler's Favorite Phrase too. Link: https://youtu.be/Q68up7u_czc  You will learn that if Martin Niemoller, German Lutheran pastor, had awakened one year earlier to Hitler's antichristian schemes, Germany could have been saved. Eric Metaxas leaves the thought that we are at the very edge of falling under atheistic tyrannical controls while the American Church sleeps.
See Seth Gruber, of the White Rose Resistance, preach against the American Church at Jack Hibbs' church. Link: https://sermons-online.org/jack-hibbs/the-white-rose-resistance(Be sure and scan down and play the video option.)
Speak out & Confront Evil Before It's Too Late (6 minutes): Eric Metaxas' Letter to the American Church at link: (2) Speak Out & Confront Evil 'Before It's Too Late': Eric Metaxas' Letter to the American Church – YouTube
See Eric Metaxas Newmax National Report brief 8-minute interview at link: A Warning to the American Church | Eric Metaxas on Newsmax's National Report – YouTube
Eric is interviewed again with his serious warnings to the American Church at link: Special Guest Videos – Pastor Allen Jackson
Please spread this God ordained warning far and wide NOW if you want to protect American and religious liberties!
His older, but recent books provide even more details: If You Can keep It – The Forgotten Promise of American Liberty and Bonhoeffer – Pastor, Martyr, Prophet, Spy (mystore.com is a good place to order Eric's books since this source is financing electronic election fraud research, cataloging the growing fraud evidence and supporting legal actions. More help is needed. See https://lindelllegalfund.org/
The Heritage Foundation's USA vs YOU – THE FLOOD OF CRIMINAL LAWS THREATING YOUR LIBERTY is a very short read. This is a small 24-page pamphlet. Go to heritage.org or call (202) 546-4400. As one example of overcriminalization see the Lawrence Lewis' (8-minute) story at the link: USA vs YOU: Federal Government Unfairly Targets Maryland Father – YouTube  Don't miss the government's bullying tactics of trying to force Mr. Lewis into blaming and framing others who had no such knowledge of his supposedly malfeasance against an obscure regulation. Upon further research the government was also guilty of breaking their same obscure regulation.
This models the FBI and DOJ's criminal tactics today. Many of the Jan 6th protestors were permitted into the Capital when security purposely unlocked doors and gave no warnings to stop their entry as you can see from the Jake Lang video. Too many have been held for months in solitary confinement awaiting their trials on bogus trespassing charges. They have been beaten for praying or singing the Star Spangled Banner, given food with insects crawling over it and denied medical treatment. Clear violations of the US Constitution Amendments 1, 6 and 8. Captured real terrorists have been treated better. The ACLU would demand it. Where are they now? Should they hear from us?
The DOJ/FBI have pressured state legislatures/DAs/SOSs to prohibit canvasing after the 2020 election, because such were finding phantom voters. (I provided affidavits to the USEIP for the phantom voters I personally discovered in Colorado Springs, Colorado. Unfortunately, no minister was willing to help us or even announce that the USEIP needed canvassers. There's no doubt that more phantom voters could have been found. Phantom voters are needed to swing elections to designed ends. Authorities know who didn't vote and will use phantoms to their own political power-grabbing advantages. This is why the populist needs to demand clean voter rolls. Yes, our Colorado primary and midterm elections were stolen. See the "Colorado" box at CensoredEvidence.org.) The DOJ/FBI will continue to hide their lawlessness. The DOJ/FBI has also arrested those wanting election integrity forensics and investigations as you will see. The latest news is that the FBI is purging its ranks of conservative (think Christian) employees. Stripping them of their security clearances is the first step to discharging them. Now FBI director, Garland, warned whistleblowers "Do not to contact Congress." American citizens are now threatened with job losses if they contact Congress. Will your congregants simply buckle to this tyranny with their employers too? It seems only a few are willing to stand. Is this the America you want? If more pastors speak up it will make a difference. Would the bold apostle Peter speak against antichrist tyrants who would suppress the Gospel or would he meekly comply?
The Great Evangelical Disaster, Dr. Francis Schaeffer (1984).
You've Heard It Said – 15 Biblical Misconceptions That Render Christian Powerless, Gary DeMar (1991)
Why You Can't Stay Silent – A Biblical Mandate to Shape Our Culture, Tom Minnery (2001)
What is the evidence for future closed churches, jailed pastors, bank accounts seized and children taken from good parents by the state? Let us first review the censored science on COVID and vaccines. They're connected.
The Censored Science on Covid box support the following narratives:
Dr. Robert Malone developed the mRNA technology needed for the covid vaccine and explained how viruses evolve. Virus mutations or later antigens, become much more transmissible, less fatal and provide natural immunity because they produce antibodies against the first more deadly virus form. Yes, Omicron provides nature immunity more robust than vaccines, as you can see and hear Bill Gates "sadly" admit. Gates' is not likely to get his 20-to-1 returned investment with big pharma now. Dr. Malone also explained that subsequent vaccinations (boosts) will diminish the natural immune response. (Biden and Fauci have been multiple vaccine-boosted and still contacted covid.) Question: Could this natural immunity be a gift from God to show us how militant secularists and globalists will control us if we are not wise and responsive to their evolving tyranny?
See Dr. Andrew Hill's self-incriminating testimony that suggests he is responsible for millions of covid deaths, because he failed to advise the World Health Organization (WHO) of something he recommended to save his own brother's life – Ivermectin. Note carefully that an undefined outside source seems to have influenced Dr. Hill to backtrack from his initial favor of Ivermectin and remain silent instead, as is evident from Dr. Tess Lawrie's direct questions to him and analysis from others.
Listen to Senator Ron Johnson's POWERFUL 38-minute summary link: https://www.youtube.com/watch?app=desktop&v=9jMONZMuS2U of a condensed 5-hour medical committee report or the short 8-minute video https://plandemicseries.com/ and then ask yourself, 1) "Are there legitimate reasons to suspect that government bureaucrats/policies are responsible for covid and experimental vaccine deaths?" 2) "Do we want unelected government bureaucrats to have the power to mandate how medical experts do their jobs?" 3) "Do we realize that accountability and justice will only occur if Americans are informed and demand it?" 4) "Are we really the government of, by, and for the people?" and 5) Does Christ's Church have any responsibility to tell the true when evil is called good that results in loss of life?
I personally cut up my Colorado professional engineering license and mailed it back to Colorado's licensing board when they stepped outside their lane and demanded medical personnel get the vaccine despite the fact some already had contacted covid and were more protected naturally than what the vaccine provided. See Science article: Natural immunity is up to 13 times stronger than vaccinations. Colorado's licensing board were totally operating against science and the safety of these employees, since subsequent vaccine booster shots also diminished the natural immune response. But such confusion is what a society gets with big pharma, big tech, and government censorship and lies. I couldn't be more ashamed of a licensing board operating outside their professional lane. They have abdicated professionalism. No professional should be associated with them. Others may want to consider if unelected bureaucrats should decide their personal health care too. Without premedical conditions, the Covid recovery rate at always 99 percent or better, and natural immunity more robust than vaccines, why is the military discharging thousands of Christians?  Should a popular protest arise to our state legislatures over such bureaucratic/military abuses? Shouldn't legal restrictions be in place to avoid future safety abuses by bureaucrats? Very easy to do via PopulistRevolt.com. 501c(3) organizations (churches) may influence legislation too. See What Pastors and Churches May Do Politically box. Even with the unjust judge, Christ taught that the widow's continued persistent petition paid off for her (Luke 18:1-8).  The wicked tetrarch Herold was also momentarily hindered from plans to kill John the Baptist by his fear of the populist (Matt 14:5). Any public protest that hindered the "Pax Romana" or the "Peace of Rome" would eventually reach Rome. This meant Herold could be called in for a review by Caesar with results of a possible loss in his government position.
In the Examples of the Lying Media box and then link The Narrative is Falling Apart!!! at link: https://the-american-catholic.com/2022/01/15/we-lie-to-you-news-13/ one can see that Dr. Satoshi Omura was awarded the Nobel Prize for his discovery and development of Ivermectin that has saved lives. YouTube deleted Dr. Omura's video on the benefits of Ivermectin with their Fact Checkers claiming, "He does not understand the science of Ivermectin." Does the American Church have any responsibility to correct popular lies or censorship for the protection of life? If one knows the truth, but is silent with the publishing of lies, doesn't that make one partner to the lies? How pro-life are we?
Former Pfizer VP, Dr. Michael Yeadon, with impeccable credentials and experience in drug research and respiratory diseases, said that the public is being lied to. Hydroxychloroquine and Ivermectin are highly effective and safe. He said the covid pandemic was never as bad as projected and believes 500,000 Americans have died due to the vaccines and suppression of cheap, safe and effective treatments against covid. Instead of the public officials working to diminish public fears they are keeping it going. Dr. Yeadon said, "It's clearly fraudulent." See link: Former Pfizer VP (Dr. Michael Yeadon) reports of "Massive Fraud on a Global Scale" in the Censored Science on Covid box –  Link: Dr. Michael Yeadon: 'Massive Fraud Playing Out on a Global Scale,' Reckless to Vaccinate the Whole Population "In order to get an insider's view, Facts Matter spoke with Dr. Michael Yea (ugetube.com)   Note: If this link stops working, use duckduckgo and search for "Dr. Michael Yeadon on Massive Fraud Playing Out on a Global Scale." I had to search for and update this link multiple times. Yes, I'm suspicious.
Dr. Yeadon warns that if this remains unopposed it will lead to digital IDs as a means to control people on a massive global scale that will not be possible to undo. This includes removing your rights to buy, sell, enter restaurants, or travel without digital IDs that are not also periodically renewed via vaccine booster shots and other state controls dictated by the globalists. His shocking analysis matches Revelation projections.
What influence does a raptured Church have on society? The same as a disengaged Church – NOTHING! The results in society are equivalent. We are not living in the last days, but the last days accelerated. God, who's in control, will make sure we reap what we have sown. We have been disobedient to the Father.
See Pfizer director admit vaccines were never tested for stopping virus transmissions. Why then the false narrative, "Get vaccinated for others" AND why were people, with no premedical conditions, forced to get vaccinated? Will our military stop violating Americans' Constitutional First Amendment rights, whose religious convictions prohibit vaccines that do nothing for the supposedly "public safety"?  When will the American Church represent Christ and oppose this darkness and hold their representatives and military leaders accountable? "For this purpose the Son of God was manifested, that he might destroy the works of the devil" (1 John 3:8b).

Outright Fraud: Congressman & Former Admiral Decry Ongoing Military Vaccine Mandate
Evidence for future Closed Churches:
Because the America Church is silent on the full science on covid, vaccines and the very questionable deaths surrounding them, as well as, the ongoing silent tolerance of symbols of fears in our society (business with plexiglass barriers and signs suggesting face masks are still recommended), churches will be demanded to be closed again.
One Costco had their water fountain turned off with a sign, "For Your Safety." A protest letter was sent that included the science mentioned in this brief essay with references and awareness that their competitor, Sam's Club, had their water fountain turned on. If Costco didn't comply with this request and remove their token covid lie, then a boycott will be initiated against their store. Costco immediately complied, removed the lie and turned their water fountain on. Interestingly, the Costco store across town removed their Plexiglas barriers. All that was from just one letter. Can you imagine what would happen if more businesses receive multiple complaints in their emails and regular mail to remove their token covid lies? Should the Church remain silent when they know lies are spread to keep the public in fear? Be sure to include the scientific evidence when protesting any business.
Our godless government politicians and bureaucrats have already decided that churches are not essential. Many of these people either hate God or dismiss Him altogether. They will minimize and oppress anyone who speaks against their lifestyles and will again establish rules to punish people of all traditional faiths. Is there a place for boycotts against businesses that continue to spread fears and lies? Will the American Church be a source for viable scientific knowledge to dimmish public fears? If public fears are allowed to grow unabated, churches will be locked down again. Those who don't comply with the appearance of public safety, however unscientific and false, will be demonized and targets of the state again. See Dr. Robert Jeffress warning and Pastor Michael McClure on Their Church's David & Goliath Battle Against California at these links or in The Enemy's Plans box. As more people learn they have been lied to, societal, cultural and political pressures will build for the protection of American churches, especially when citizens learn churches are fighting to protect their liberties too. What an outstanding opportunity for the American Church to build strong reputations of integrity with communities for real public safety and American freedoms!
This author attended the Colorado GOP state convention with over 3,000 delegates from all over the state. We sat shoulder-to-shoulder for hours last April of 2022. This included shuffling through very crowded hallways multiple times. No one wore a facemask except for one janitor. No signs of a major pandemic flare up existed in Colorado anywhere months afterward or even now. Yet individuals can still be seen walking alone outside with facemasks. Why? Shouldn't our hearts cry out for their deliverance from the bondage of fearful deceptions? Shouldn't they know Omicron, which is much less fatal, provides natural immunity better than vaccines? Why don't you tell them and give access to this website: CensoredEvidence.org? Be sure and see Natural immunity is up to 13 times stronger than vaccinations. Source: Science, Vol 373, Issue 6559 in the Censored Science on Covid box. See and hear Bill Gates "sadly" regret this fact.
Despite all the scientific evidence that the pandemic is behind us, including the fact that the healthy young are best at acquiring natural immunity with no risks of dying from covid and the survival rate of covid for the general population with no premedical conditions has always been over 99%, why do symbols of covid fears remain in our culture? ANSWER: If you can keep a population in fear, you can manipulate their elections via phantom voters. Evidence that both major parties are cheating is available on this website. More evidence of a manipulating god-hating authoritarianism and tyranny is coming in this letter.
Evidence for future Jailed Pastors:
The Enemies Plans box supports the following narratives:
Dr. Simone Gold is an outspoken critic of fake covid/vaccine science. In return for her honest work to save lives, she spent 60 days in jail on a bogus trespassing charge.
Parents who question CRT or challenge gender fluidity at school board meetings are now classified as "domestic terrorists." Some have been arrested at their homes if not at the school board meetings.
This author witnessed a military briefing that stated, "We will accept medical vaccine exemptions, but proponents with religious exemptions will be discharged." Our military has defiled their oath to defend the Constitution against domestic enemies by refusing Americans their First Amendment rights to exercise their religious convictions without harassment. Shouldn't the military receive a continuous barrage of public shaming for breaking their oaths? Remind them and your legislature representatives that military recruitment goals will become more challenging until they uphold their oaths to defend the US Constitution.
Thousands of Christians have been expelled from our military such that all branches are having problems filling entry quotas now.  Some military leaders recognize that this is immediately weakening our military. If US military strength helped to maintain world peace, then its weakening will have devastating worldwide effects. You can see military personal who lost careers and retirements with the Epoch Times interview link titled: INVESTIGATIVE REPORT: Whistleblowers Reveal How Pentagon Discriminates Against Religion With Vaccine Mandates (theepochtimes.com) https://www.theepochtimes.com/investigative-report-military-whistleblowers-reveal-religious-discrimination-under-covid-19-and-prior_4285531.html?&utm_medium=email&utm_source=Epromo&utm_campaign=etv-2022-02-24
We have permitted Christian "public" school teachers to be second-class citizens, while the humanists have had full freedom of speech to indoctrinate unsuspecting children for decades. Why shouldn't they not take away all religious freedoms under the guise that Christians are terrorists now? If anyone had captured the National Education Association's inside anti-School Choice political materials against California's Proposition 174 – School Choice in 1993, they would have seen the NEA label Christian organizations as extremist groups. Many of your smiling, friendly-on-the-surface, "public" school teachers will hide what they are teaching your children and their true opinions of you if you are a traditional believer.
Current military terrorist training puts Evangelicals at the top of that list with Catholics following other very bad actors. You can see this at the Epoch Times video link INVESTIGATIVE REPORT: Whistleblowers Reveal How Pentagon Discriminates Against Religion With Vaccine Mandates (theepochtimes.com). These religious people are some of the most benevolent in our society. Who's targeting them and why? We will answer these questions.
FBI agents armed with rifles descend on the home of a Catholic pro-life activist and arrested him in front of his seven children. See link: FBI Agents Armed With Rifles Descend on Home of Catholic Pro-Life Activist and Arrest Him in Front of His 7 Kids › American Greatness (amgreatness.com)
Two Colorado Christian ladies, Sherronna Bishop and Tina Peters, have been terrorized by FBI raids on their homes in early morning hours. Sherrona had her unlocked front door busted in while she was homeschooling her children. Both ladies had their electronics taken and arrested. What did these ladies do?
Sherronna and others in Mesa County, Colorado had questions about strange things occurring in their local elections. Tina Peters, with no initial suspicions, began to look into the allegations and accidently discovered Colorado's Secretary of State, Jena Griswold and Dominion using election software that created two separate set of "election books" for election manipulation in previous elections plus other election criminal actions, including removing election materials against state and federal laws. (NOTE: Sherronna and Tina were practicing their Christianity by standing against wickedness in the public square. If you remain silent when evil is called good, Satan will not touch you, but God eventually will. Choose carefully.) Of course, Colorado's SOS with media support, is doing everything possible to paint Tina as the criminal. They want Tina in federal prison. Be sure and see the three Mesa County reports found in the Colorado box that have the criminating evidence of election fraud pointing to Jena Griswold and Dominion. See also the https://selectioncode.com documentary link. We have reasons to believe Colorado is the gold standard of electronic election fraud which is copied and used in other states. Dominion once had an office in Denver. Major media is sinfully silent on all this. Is the American Church sinfully silent too? The Church's silence will put Tina in prison, then ministers later.
My people are destroyed from lack of knowledge (Selection from Hosea 4:6).
We already addressed political prisoners who have been held for months in solitary confinement awaiting their trials on bogus trespassing charges. Why should we permit anyone to be tortured for praying or singing our national anthem? Why should we permit violation of Constitutional rights of any person's religion? (See the US Constitution Amendments 1, 6 and 8.) How does Christ view "Christians" who ignore his word concerning, "Remember those in prison" (Heb. 13:3), but silently don't seem to care for Christ's Words nor political prisoners by their too-busy-to-care daily actions? One church's staff, with their outside "YOU ARE LOVED" church sign, are so fearful of repercussions of being politically involved that they refuse to send protest letters to the Air Force Academy for its rejection of Christian cadets who in turn rejected vaccines on religious convictions. How real is their love for others again? These cadets not only face discharges, but major financial burdens of their college expenses they were first contracted to pay back with their service to our country. Kinda makes the "YOU ARE LOVED" sign sadly phony and a public lie. Are those people really Christian?
Pastor Michael McClure is still fighting legal battles/costs over his church opening. Are we really all brothers in Christ and suffer when one of us suffers? Why is the American Church silent on such injustices? Why are they not upholding this brother in Christ by opposing the wickedness raised up against him? (I have no idea what denomination he is associated with and that doesn't matter anyway, because his battle will become yours too if you remain silent.) See link: https://rumble.com/vryho0-pastor-michael-mcclure-on-their-churchs-david-and-goliath-battle-against-ca.html
Don't forget that Houston's mayor subpoenaed pastor's sermons in 2015. The God-hating tyrants will be back when their political power is solidified, because they know they can pick us off one at a time due to cowardice behind too many pulpits. Houston Mayor Initiated Subpoenas of Pastors' Sermons, Notes to Congregations Despite Recent 'Back Peddling,' Says Pastor at Center of Battle | U.S. News (christianpost.com)
The present evidence strongly suggests militant socialists in the Democratic party and globalists in the Republican party, together with the DOJ/FBI/CIA/CISA and possible other government organizations have been stealing elections for years. Americans are just waking up to the massive level of electronic election corruptions. Will our ministers arise to this occasion and fight against tyranny as our early American ministers did by communicating the coming British tyrannical abuses at their time? Early American ministers not only communicated tyrannical abuses, but motivated their congregations to fight against tyranny. Do ministers understand that political involvement is now required to preserve our religious freedoms? Are ministers willing to use all the legal and political tools God has blessed America to protect religious liberties? Are ministers willing to educate their people to vote in person on election day? Do not vote early and only use mail-in ballots for those with real needs for them? This will jam the voting computer's algorithms. Election fraudsters will attempt to delay election results with phony excuses again, but we must raise a louder demand for full forensic audits after all elections until the electronic voting machines are eliminated no matter who wins. Anticipate that they will stall because so many voters showed up at the last minute. We can kill that argument, if we also have large numbers willing to volunteer and help with the voting process. We can count the votes better than corrupt machines can anyway. We must be ready to demand recalls of legislature representatives who refuse to fight for election integrity in all needed areas. We must be ready to petition our sheriffs to uphold all election laws. Why? Electronic election fraud is real and not all manipulators have been caught yet.  (They will be back.)  However, we have a very good idea who some are even now. If the American Church had been alerted to all this and active against it when the controversy first arose, our election systems would be much cleaner and transparent than they are now.
Evidence we have seriously grieved and disobeyed Christ and are just beginning to reap what we have sown for decades
But if anyone causes one of these little ones who believe in me to sin, it would be better for him to have a large millstone hung around his neck and to be drowned in the depths of the sea.  – Jesus the Christ in Matthew 18:6 (NIV)
What's the difference between drowning with a millstone or being shot by a firing squad?
The first method includes a burial to the lowest place on this planet absent of any lasting memorials, the second method doesn't. Wouldn't you rather be remembered after you're gone at least? Christ could have easily said, "Such should be shot through with an arrow, spear or sword," but he didn't. Does this give any indication of Christ's passion on the subject of abusing children in educating? Can we recognize that even Christ didn't just preach the Gospel? Now how does our passion match Christ's when a School Choice policy is being decided in our communities? Do you think maybe Christ would have done everything possible to remove unsuspecting children from atheist / agnostic indoctrination? Is there any wonder why our "public" schools are in such a mess and getting worse because the American Church has been silent and indifferent to the heart of Christ for decades on "public" school policies? Are you aware that if you just vote for School Choice, School Choice will never win? The National Education Association has almost three million members are ready to go door to door and financially support their right to spread radical socialistic and atheistic lies to America's children. How willing is the American Church to represent Christ to our world? Could it be that militant, secular "public" school teachers are more willing to sacrifice for their ideologies (LGBTQ, CRT – which is Marxism, and atheistic evolution), than "Christians" ready to protect children from hell's lies? How Christ-like are we? Does the Church recognize the public climate is ripe for School Choice considering the child abuse of sexual harassment of force pornography on children, mutilating their bodies with sex changes without parental knowledge, permitting pervert boys into girl's bathrooms, or unfair competition in their sports? Do you understand that "public" school teachers will contact Child Protective Services (CPS) for the removal of your children from you if you don't go along with their plans for your children?
It is said of Apollos that "He was a great help . . . For he vigorously refuted the Jews in public debate, proving from the Scriptures that Jesus was the Christ." (Selections from Acts 18:27-28) How effective are our Sunday Schools in developing more Apollos? Are our children really ready to be witnesses for Christ in "public" schools against master-degreed antichrists? If not, why are they in a "public" school? "It is not good to have zeal without knowledge" (Prov 19:2a). "The heart of the righteous studieth to answer" (Prov 15:28 KJV). The Southern Baptist Convention did a self-study and found that 88 percent of youth from SBC homes deny their faith before they graduate from college. The latest research by Britt Beemer of America's Research Group shows that 89 percent have begun to walk away from their faith by the time they enter college. Apparently, the damage to faith occurs in grades 1 to 12. I'm not Southern Baptist, but almost became an atheist in the sixth grade because of what schools are still doing and churches are still NOT doing.  Is anyone else bothered enough to do something about it? How Christ-like are we again?
Check out the Censored Science on Covid and God's Existence box for the following:
Antony Flew was a famous British atheist for over fifty years. He went public in 2007 with his book: There is a  God – How the world's most notorious atheist changed his mind. Professor Emeritus Dean Kenyon, with a colleague, wrote a leading college textbook on chemical evolution in the 70s. You should see his turnaround today in the Unlocking the Mystery of Life link. The German paleontologist, Dr. Guntor Beckley of the State Museum of Natural History in Stuttgart, German has written several scientific papers and coauthored a textbook on evolution. After reading materials from the Discovery Institute, he had a major revision in his evolutionary views. See the Revolutionarybehe.com link. The Discovery Institute was a major factor shaping all these men. All video links in this section come from the Discovery Institute and are viewable for free.
Would Christ want all students aware of scientific evidence pointing to His creative involvement? Does the Church have a role to play in this plan? Why does the American Church permit censorship of this in our "public" schools supported by our taxes? Is it possible for Christians divided into young-earth and old-earth camps to put aside their favored time scenarios/interpretations and look at the scientific evidence pointing to God and problems with evolution instead? One pastor confessed that ministers are hesitant to consider creation apologetics for fear of controversy between the two creation-time camps in their congregations. Is there room for repentance from everyone here, ministers including? So it really wasn't the Johnson's amendment, but the primary fear of people, simular to King Saul's sin, that is muzzeling "pastors."
Are Christians aware that Darwin was once a Bible-quoting Christian with scripture interpretations that all species were fixed and without variations? Because Darwin saw empirically this wasn't true, it led him to reject all scripture creation accounts. What a shame. Does this have anything to say about holding to dogmatic interpretations? (This is meant for both parties of dogmatic creation-time models / interpretations.) Actual scientific evidence points to fixity at taxonomy levels higher than the species level. Be sure to see the Darwin's Dilemma video link for this evidence. Scientific evidence for microevolution (small scale change) exists. Problems with macroevolutionary (large scale change) theories continue to this day so much so that Dr. Michael Denton, not a believer, wrote: Evolution – A Theory in Crisis over 30 years ago. His latest book: Evolution – Still A Theory in Crisis should be widely circulated. You can be sure that such science books are banned and censored from "public" school libraries. Thomas Nagel, atheist and professor in the Department of Philosophy and the School of Law at New York University wrote: MIND & COSMOS – WHY THE MATERIALIST NEO-DARWINIAN CONCEPTION OF NATURE IS ALMOST CERTAINLY FALSE. Kinda looks like he could be the next one in transition. I highly recommend Discovery Institute's EXPLORE EVOLUTION – THE ARGUMENTS FOR AND AGAINST NEO-DARWINISM.
The Censored Documentaries box includes the SalemNow.com link. Uncle Tom II is a must see! It shows Marxism's influencing elements on American youth and how the truth can change hearts and minds. If Christ opposed the Sadducees' doctrinal lies (Luke 20:27-38), should the Church have the same passion of Christ to combat Marxism too? Shouldn't any lie that prohibits a soul coming to Christ be opposed? Marxism is atheistic. If the Church doesn't oppose Marxism, Marxism will take over America by its deceived youth. Why are so many churches silent and other churches falling for this deception from hell? Is it because they want to look progressive? Uncle Tom II rebuts Marxism with strong evidence. If left unchecked, why shouldn't militant socialists and godless globalists steal elections by any means possible to secure their tyrannical political power over us without shame? A world without God, means we can define our own moralities. Nothing is wrong.
Why shouldn't bank accounts be seized by the state, as happened in Canada, if "Christians" hold their jobs and vacations as more important, like precious idols, than opposing wicked social/political ideas, issues and politicians that grieve Christ's heart, or fail to support those who take a stand for righteousness in politics or legal contests? (I accidentally contacted one Christian couple, who happened to be on a cruise, and mentioned stolen elections. She immediately responded, "We're not into that, but I will tell my brother, because he is.) God brought judgment on his people multiple times for their idolatries – idolatries tied to personal pleasures and profits – something valued more than Christ's desires. Approximately half of all Evangelicals are registered to vote and of that half actually do. Can you imagine if people of faith voted their Godly convictions what impact it could have on our nation? What if Christians actually cared enough to financially supported the passage of Godly propositions? What does it mean to be salt and light again to our world? Someone's morality will always be encoded in our laws. Because of our absence from the public square, Satan gladly filled it with his representatives.
Was Jesus Political?
Let's ask another question first. Were the Old Testament prophets political?
On many occasions the prophets challenged kings and people's lifestyles that were unquestioned and widely accepted, because God commanded the prophets to speak against evil. God was grieved and had his prophets publicly cry out many things including, "My people don't know me!" (Jer. 4:22; Hosea 4:6; Amos 3:10). If lifestyles are socially accepted policies driven by culture and politics, then politics applies since political involvement challenges or defends social policies including lifestyles. All laws are an expression of someone's morality. Amos, under the Holy Spirit's inspiration, said to "establish justice in the gate." (Amos 5:15 KJV) The gate was the popular place where legal and public policy decisions were made. Jeremiah said to seek the good of the city (Jer. 29:7) and on one occasion sent a protest/warning letter to God's people at the temple that finally found its way into king Jehoiakim's hands (Jer. 36:4-25).  Mordecai's protests (Esther 4:1-8) matches that of political activists today. Make a scene, attract public attention and protest public evils to educate citizens. God speaking through Isaiah, which is in agreement with Christ's heart, said,
Is not this the kind of fasting (religious activity) I have chosen; to loose the chains of injustice and untie the cords of the yoke, to set the oppressed free and break every yoke. (Isaiah 58:6)
This speaks of combative ministries many do not want to touch. It's offensive.  It's not nurturing. One can make enemies by doing this. But don't be mistaken. Love of the world means the love of the Father is not in him (1 John 2:15 paraphrased).  Many other OT examples could be added.
Note carefully Peter's Holy-Spirit-inspired message to New Testament believers that includes Christ's heart and command in the following passage:
I want you to recall the words spoken in the past by the holy prophets and the command given by our Lord and Savior through your apostles (2 Peter 3:2).
Shouldn't this be in red letters too? Peter is saying when the apostles speak, Christ speaks. In this same passage, Christ via the Holy Spirit is saying to recall the Holy-Spirit-inspired words of the OT prophets too. Why? It's the living Word of our unchanging God expressing His moral character for all of life. It would be wise for those that seek Christ's heart to take serious note of it and align their lives with Christ's command. Otherwise, their rebellion will be judged by Christ's question that was asked of two kings – Saul (1 Sam 15:19) and David (2 Sam 12:9), "Why did you reject my Words?"
I didn't want to do it, but finally conceded to the nagging pressure that someone should visit various churches in my area to ask questions: "Did you hear about the two Colorado Christian ladies that were arrested by the FBI for practicing their Christianity in the public square?" "Do you know what's happening to Christians in our military?" No one knew anything and that's from a random sampling of a few churches. Shouldn't everyone know when the state or our military are not operating under the supreme law of our nation – the US Constitution? I'm only one man. Shouldn't this spread like wildfire among all Christians? Who else will help spread the word? Then the follow up question, "Was Jesus political?"
It was a bright beautiful morning on the outside, but inside a spiritual battle as I walked toward the church offices with my first visit and thought. "Jerry, What are you doing?!" The assistant minister was quick to tell me that their pastor was away on a spiritual retreat, but he assured me that my visit was ordained by God, as he walked from behind his desk to sit next to me. After we talked for a while, he shared that persons on their staff were against sharing voter guides with the congregation. I should have asked, "Why?" He assured me, "We're waiting on the Holy Spirit to reveal His direction for our church." I walked away, but then inspired to send the following single page message back to him and their staff:
On Doing the Father's Will . . . or A Reply to:
"We're waiting on the Holy Spirit to reveal His direction for our church."
It's always good to have a heart that directly seeks Christ's heart and the Father's will on Earth.
Matthew 7:21-23 speaks to this. Jesus said that "Many will say to me on that day, 'Lord, Lord, did we not prophesy in your name …'
Jesus didn't deny their association to him, their prophetic ministries or the miraculous.  When God's Word goes out and is believed, isn't that the real reason for Christ meeting needs?
Yet these same nice and friendly people of Christian ministries, who met real human needs with prophetic ministries, are described by Christ as "evildoers!"  (NIV has "!")
Could it be because they ignored the Father's already-written revelation and will in other areas of their lives?
"Remember those in prison" (Heb 13:3). Where is the Christian outcry for the U.S. political prisoners held for months?
See CensoredEvidence.org
"Woe to those who call evil good" (Isaiah 5:20).  Where is the Christian outcry for all the growing evidence of election fraud by both major parties?  See CensoredEvidence.org
"They set up kings without my consent" (Hosea 8:4) or "[E]stablish judgment (justice) in the gate" (Amos 5:15 NIV/KJV) or "[L]et justice roll on like a river" (Amos 5:24).  Where is the Christian outcry and action for the Father's will in public offices and policies? See CensoredEvidence.org
"But if anyone causes one of these little ones who believe in me to sin . . . " (Matthew 18:6). Where is the Christian outcry against children indoctrinated in LGBTQ, CRT, or evolution with absolutely no School Choice option? See CensoredEvidence.org
"Is not this the kind of fasting I have chosen: to loose the chains of injustice …" (Isaiah 58:6). Where is the Christian obedient action against injustice in the media / public policies / covid rules, that have killed thousands and paralyzed children, or children taken from good parents via federal incentives now, or Christian military personnel who lost retirements and careers. See CensoredEvidence.org
Note carefully the Holy Spirit's message via Peter to New Testament believers which Christ commanded:  "I want you to recall the words spoken in the past by the holy prophets and the command given by our Lord and Savior through your apostles" (2 Peter 3:2).
Seriously seeking to do all the Father's will and Christ's heart is fundamental to the Gospel and salvation. He (Jesus) became the source of eternal salvation for all who obey him (Heb 5:9b).  Didn't Jesus directly teach that this was fundamental to salvation in Matthew 7:21-23?
Not everyone who says to me 'Lord, Lord,' will enter the kingdom of heaven, but only he who does the will of my Father who is in heaven. Many will say to me on that day, 'Lord, Lord, did we not prophesy in your name, and in your name drive out demons and perform many miracles?' Then I will tell them plainly, "I never knew you. Away from me, you evildoers!"   See CensoredEvidence.org
"Those who will not be governed by God will be ruled by tyrants."
– Willian Penn & Old Testament confirmed repeatedly by God's disobedient people
Why not expect jailed pastors, church closures, accounts seized, and children taken by the state, if full obedience to Christ was never emphasized, since such will eternally damn souls with false "salvations"?
The timing to visit that first church when their pastor was away seeking spiritual guidance hit me later. Could the timing be more divine than any of us first perceived, despite the assistant's initial comment that "Your visit was ordained by God"? I didn't think the timing was so special at the time, but now wonder about it. Their pastor was seeking divine guidance when a stranger walked into their church with questions of their spirituality and warnings of coming godless tyranny. Problem is, people tend to not think such is divinely inspired after they are challenged with critical questions. However, doesn't God provide answers from sources we least expect sometimes to questions we are not asking, but should be? Are we truly seeking to know all the Father's will? Are we listening? Are we really "loving the world for Christ"? How can we if we are afraid to share truth that will save lives and preserve personal freedoms which will enable the continued open public Gospel preaching? Do we realize that we do not have the choice of specializing in the nurturing ministries only? Isn't partial obedience still disobedience? Will Christ be asking you, "Why did you reject my Words?"
In Jeremiah 26:17, the elders reminded everyone of their history to motivate a right moral, social and political decision to the question, should Jeremiah be executed? They helped people see that if the wrong decision was made, then horrible social and political consequences will follow. They will reap serious consequences. God ensures justice eventually follows. Their examples included two kings. The good one was Hezekiah and an evil one, Jehoiakim. Everyone already knew the consequences of these kings' actions. History rightly taught helps in right decisions. In this case it saved Jeremiah's life. Let us use history for the right reasons too.
Is the American Church Coming Under God's Judgment?
On May 22, 1787 twelve British Christian men met in a London print shop and developed what has been described as "The most ambitious and brilliantly organized citizens' movements of all time." (1)  What did they achieve?
Answer: Starting with 9-out-of-10 culture that saw nothing wrong with slavery, they eliminated slavery for 800,000 black men, women and children though out the British Empire without a war, twenty-three years before our Civil War. Why were American Christians resistant to the heart of Christ for political activism on the slavery question? Why didn't they learn from the British Christians? Could it be that too many "Christians" doubted that God would even dare bring horrible judgement on them since they were so loving and good "Christian"? Too many Americans mistakenly thought, "Obviously, we couldn't be that evil."
We shouldn't be so mistaken in the presence of a holy God that demands perfection (Matt 5:48). The North was as guilty as the South, by stalling and resisting the controversial slavery question out of political expediency, their own self-serving cohesion and profits as well. Then God said "Enough is enough!" as he gave Harriet Beecher Stowe, author of Uncle Tom's Cabin, a vision of a black man being beaten to death as a Christian martyr while she was served communion at her church. When Abraham Lincoln met her for the first time, asked, "So this is the little lady who made this big war?"(2 ) The reply should have been, "No Mr. President, God did. He was grieved by his disobedient children that mistakenly thought they were pleasing to Him."
Amos asked his generation, "Why do you long for the day of the Lord? That day will be darkness, not light" (selections of Amos 5:18). It's the same as Christ's Words, "But the subjects of the kingdom will be thrown outside, into the darkness, where there will be weeping and gnashing of teeth" (Matt 8:12). Why? Because God's people, subjects of the kingdom who should have known better, didn't really perceive their true grievous relation to Him. It's happening again, but in America!
Christ was seriously grieved, but too many "Christians" were driven more by centuries of culture than God's Word, despite words of warnings from some abolitionists. That resistance to the heart of Christ on the slavery issue resulted in the death of 600,000 Civil War Americans later. Thomas Jefferson foresaw this coming judgment more than most "Christians" about 100 years earlier.
Indeed I tremble for my country when I reflect that God is just, that his justice cannot sleep forever. Commerce between master and slave is despotism.  Nothing is more certainly written in the book of fate than that these people are to be free. (3)
Those who saw it in the book of fate or God's Word, clearly understood God's view on the slavey question and God's judgment coming on them.
How did so many American Christians miss Christ's heart on this issue?
Why are American Christians still resistant to Christ's heart on the issues of their time?
 In 1982 Dr Francis Schaeffer asked, Where have the Bible believing Christians been in the last forty years? This country is close to being lost, not first of all because of a humanists' conspiracy. I believe there are those who conspire, but that is not the reason this country is almost lost . . .  This country is almost lost  . . . because the Bible believing Christians in the last forty years . . .have done nothing about it as the consensus has changed! There has been a vast silence." (4)
The British Christians developed successful public policy influencing techniques still used by activists today, but are totally ignored by most American Christians/ministers to this day. Why have American Christians and ministers not learned from the British Christians? Why are "Christians" ignoring Christ's warning of being treated as trash if they lose their salt and light preserving effects on society?
You are the salt of the earth. But if the salt loses its saltiness . . . it is no longer good for anything, except to be thrown out and trampled by men.  Selections from Matthew 5:13 (NIV)
We have accepted the easiest of terms for salvation (Just believe and repeat this prayer, despite the fact we are to hunger and thirst for righteousness, work out our salvation in fear and trembling, plus other sanctification requirements toward salvation. See Mat 5:6; Phil. 2:12; 1 Tim 4:16; 2 Pet 1:10). We are lazy in our apologetic youth training, saltless and silent in opposing popular lies with a total blackout on political involvement in our sanctuaries on even the preservation of our own religious liberties. Why shouldn't militant socialists and globalists control us? They know they have the "true," because we failed to give them the real TRUTH as it pertains to all of life including science and politics. We have been embarrassed and fearful of controversies. Do we not have reasons to repent?
Since you stood by in your neutrality while Jerusalem came under attack, I will judge you as though you attacked Jerusalem.  Obadiah 11 paraphrased
Do we not realize that our unchanging God (Mal 3:6; Heb 13:8) will bring judgment on us too if we do not repent and make Christ our Lord in all of life?
Do we really mean it when we pray  . . . Thy kingdom come, thy will be done on earth, as it is in heaven? Then what are you going to do about it? Faith, with or without prayer, is dead without works (Matt 6:10 & James 2:26 paraphrased).
In His Service,
Jearell C. Kelley, P.E.
Former Technical Consultant to the US Space Force
Headquarters Space Operation Command
Peterson Space Force Base, Colorado
References:
Bury the Chains – Prophets and Rebels in the Fight to Free an Empire's Slaves, Adam Hochschild, page 3.
Why You Can't Stay Silent – A Biblical Mandate to Shape Our Culture, Tom Minnery, pgs 160 – 167
Jefferson Quote taken from Thomas Jefferson Memorial + America's God and Country, by William J. Federer, page 333.
A Christian Manifesto, Dr. Francis Schaeffer in audio recording with Truths that Transform coralridge.org 1-800-229-9673)
TWO MUST-SEE DOCUMENTARIES ABOUT JANUARY 6 THAT YOU WILL NEVER SEE ON FAKE NEWS MEDIA
CAPITAL PUNISHMENT THE MOVIE
What Really Happened On January 6th, 2021
A MUST-SEE FILM! SEE DETAILED DESCRIPTION BELOW ↓
Capital Punishment The Movie Description and Details
The current regime's intent is to silence Americans into fearful submission of the state's politically accepted narratives and evils. The unlawful treatment of peaceful protesting Americans on January 6th is a classic example.
What really happened on January 6th?
You can see for yourself in the movie:
CAPITOL PUNISHMENT – Everything They Told You About January 6th Is A
Lie. https://capitolpunishmentthemovie.com
This is a feature-length movie produced by Hollywood actor and patriot, Nick Searcy. The cost is $9.99. Invite your friends to your home and have a watch party. You will be SHOCKED at what you don't know about this event because a lot has been hidden by the media.
Stretch your $9.99! Save the movie link and you can watch it multiple times with other friends!
The Truth About January 6th Documentary
By Current Political Prisonor Jake Lang
A MUST-SEE FILM! SEE DETAILED DESCRIPTION BELOW ↓
J6 Truth Documentary and How You Can Help
CENSORED DOCUMENTARIES
Watch 2000 Mules PLUS EXTRA for FREE at LINK: https://greatawakeningreport.com/2000-mules-full-documentary/
True the Vote (TTV) published the 2000 Mules documentary that showed how geo-tracking data and security videos caught Antifa members and others stuffing ballot drop-off boxes enough to swing the 2020 election toward their favorite candidate. They also reported to the FBI information on Konnech CEO, Eugene Yu, enough evidence to cause his arrest. He allegedly stored U.S. poll worker's information on servers in the People's Republic of China. Then after 15 months the Washington FBI Headquarter's office got involved and are now trying to rewrite the script and make TTV into the guilty party.

THE REAL ANTHONY FAUCI – THE MOVIE (Free until Nov 1, 2022 midnight. Tell Everyone!)
Big drug companies have censored safety data and effective treatments from the public for profits. Lives have been lost and injured. If you think German experiences on Jews were cruel, look at Fauci's experiments on children in foster homes. Government entities for public safety have now colluded with industry and media for big profits. "1200 Deaths in 90 Days! (from the vaccine) Pfizer Safety Data Released Under Judge FOIA, "And It's Not Good." Pfizer knew this and censored it from the public. The public must be educated and demand accountability from their representatives. Paul Marik, MD – Chief Scientific Officer & Critical Care Specialists said, "Pfizer knew of over 1,200 deaths in the first two months due to the vaccines." Go to HOW BAD IS MY BATCH and enter your batch number to find out. 
See LINK: DIED SUDDENLY VIDEO
THE REAL STORY OF JAN 6: Documentary | EpochTV (theepochtimes.com)

Raid on America: A Special Documentary Report  (Free until end of October)
NEW VIDEO! Georgia Election Fraud Report 2020
Standing In The Gap (standinginthegapfilm.com)
Go to SalemNOW – Movies, Events, and More to see The Tragedy of Gender Confusion / How the Left is Stealing Your Church / EXPOSE CNN – The Most Trusted Name in News? / Michelle Obama 2024 – Her Real life Story and Plan for Power / plus others. SalemNow's Uncle Tom II IS A MUST SEE!!!
Uncle Tom II is a must see and share if you want to stop the spread of socialism among America's youth. If you don't know, it's worse than you think. (Save your passwords and watch multiple times with others.)
Uncle Tom II is an odyssey depicting the gradual demoralization of America through Marxist infiltration of its institutions. The film explores how this deceptive ideology has torn apart the fabric of society while using black America as its number one tool for its destruction. From Executive Producer Larry Elder and Director Justin Malone, comes the continuation of their highly acclaimed film, Uncle Tom (2020). Uncle Tom II will take the audience deeper into black America's often eradicated history of honorable men, entrepreneurship, prosperity, faith, and patriotism, to its current perceived state of anger, discontent and victimhood. Uncle Tom II unveils the Marxist strategy of creating false racial tension between Americans, with its ultimate goal of obtaining power, destroying capitalism and replacing God with government. – 1 hr 57 minutes
Discovery Institute Intelligent Design
Prager University For free 5-minute videos go to "Shows" tab, then "5-minute videos," then pick your favorite topic category.
Government Propaganda – Surprising Networks of Collusion – Insider Information – Manufactured Deception – A Prompting to Check Everything NOW BEFORE IT'S BELIEVED – WERE YOU CAUGHT?  Scan to 16:45 point to start the video at LINK: https://rumble.com/v1slvmg-debut-cut-enjoy-the-show.html?mref=137zf8&mc=2lr7e
That Other Jesus
We Don't Talk About
How we'll lose our souls & country if we remain silent – 1st Edition.
(See 2nd Edition box how to get this edition for free)
Jearell C. Kelley, P.E.; ESD CPM
What would Jesus' response be to the socialists' political power grab with election fraud or to their culture manipulation with critical race theory? Early American ministers not only recognized Christ in the prophets and apostles, but their sermons proclaimed That Other Jesus for the protection of religious liberties that were foundational to all American freedoms. These motivational sermons against tyranny have been censored for decades. Did we think our freedoms were forever secure?
That Other Jesus motivates serious rethinking of our spirituality and its application to America's problems with the family, education, politics and the government's tyrannical overreach in personal liberties. Today, as massive election fraud evidence grows, many remain disengaged to protect their vote or their freedoms. Thus illegal/tyrannical political power is not fully contested. After Hitler gained full power, the sleeping German Church later regretted their missed opportunities. Is the American Church asleep to their Deitrich Bonhoeffer's or Christ's warnings? It's time for another Great Awakening! Will Christians self-examine, repent and fully obey Christ as revealed in both Old and New Testaments as it pertains to all of life or will state-induced fear defeat and control us?
Otherwise, extreme future abuses against Christians are coming. Christians are discharged from the military for religious exemptions surrounding vaccines now, while medical exemptions are honored.  More job losses, small business bankruptcies, and children taken away from Christian parents are coming. Expect new definitions of "child abuse" by militant, secular, godless, deceived, and lying tyrannical bureaucrats, claiming to protect us. They are coming for those who forget That Other Jesus, who is the truth that will set us free.
The Holy Scripture's missed applications are connected to many "Christians" misunderstanding of salvation's full requirements. Shockingly, many "Christians" don't even know they are lost! Practical scriptural advice on the "public" school challenge and help for struggling broken families in crisis of affairs and divorces are also given. It's time for another Great Awakening, but will Christians do the necessary work Paul via the Holy Spirit (including Christ) advised for self-examination, repentance, and full obedience to Christ as revealed in both Old and New Testaments?
That Other Jesus motivates serious rethinking of our spirituality and its application to America's growing problems with the family, society, education, government, and politics.
Sampling of Topics Addressed:
Why is Sin So Bad If No One is Hurt?
Our Popular Theology on Sinning
When God Spoke on Public Policy Issues and Sins
Answers to Objections Like:
*

 

God does not intend to reform the world via political activism.
*

 

If God's in control, why should I get involved?
*

 

We're living in the last days, and things are supposed to get bad.
Science on covid and vaccines are censored. Election fraud / crimes are censored. Scientific evidence for God has been censored for decades in our "public" schools, which is the foundation of a militant, socialistic-leaning, godless culture. But scientific-based FACTS are available now!
Share CensoredEvidence.org and Live Free!
Passive to lies, freedom dies & wealth dives!
100% of book profits are planned for the legal defense of American ministers and people-of-faith who have or will suffer for their faith.
Contact Censored Evidence